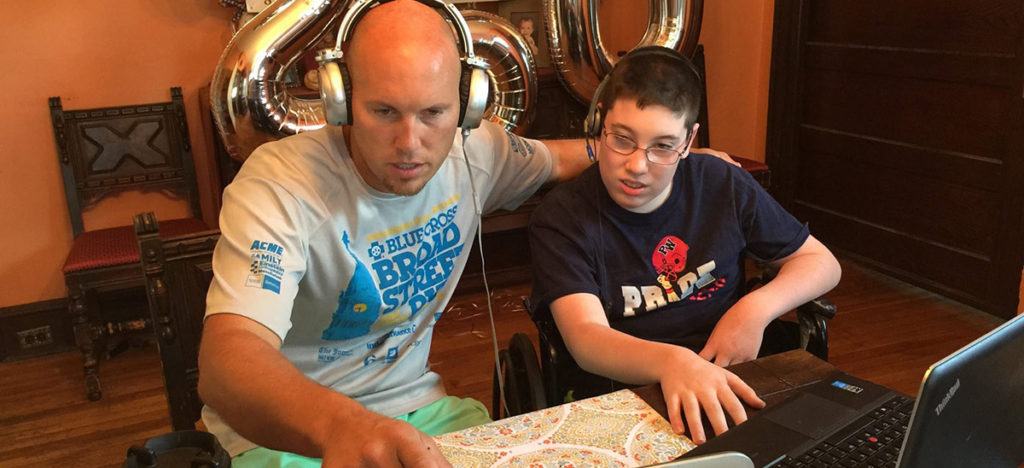 My oldest son, James V (Jamie) was born with Cerebral Palsy.  Although I did not know it on the day of his birth, my life would forever be changed.  I would never look at life the same as I had before.  I would discover compassion inside that I never knew existed.  I would no longer laugh at inappropriate jokes.  And I would never go through another day without Jamie and his struggles grappling my thoughts.
I believe that Jamie was brought to me for a reason.  I almost feel as I was beckoned to be an ambassador for children with disabilities.  In our primitive years, Leisure Sports Festival donated proceeds to United Cerebral Palsy of Philadelphia.  But as LSF has grown, so has Jamie, and so has the costs to provide for a child with disabilities.  There are multiple expenses that are not completely covered through insurance that are expensive and add up.  Examples of such would be his medical goods (wheelchairs, walkers, chair lift, etc.), therapy sessions (physical and occupational), and his aides (summer and holiday breaks).
That is why Chris and I have now officially set up Leisure Sports Festival, Inc. as a state and government recognized non-profit organization.  Our official 501(c)(3) approval is pending.  Proceeds from Leisure Sports Festival benefit James Convey, V to ease his challenge of functioning in life with a disability.
I thank you all from the bottom of my heart for your contributions today and through the years,
Jim Convey, IV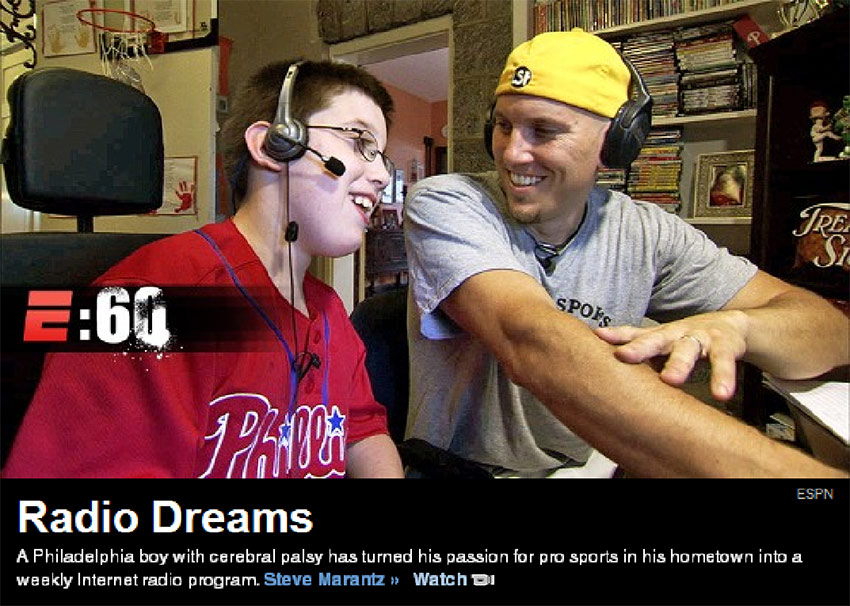 Check out Jamie being featured on ESPN's E:60!
Check out Jamie's weekly sports talk radio show!
Saturday's from 10:00am – 10:30am
Jamie's Sports Talk Radio

Want to know more about what cerebral palsy is?
CEREBRAL PALSY